Bios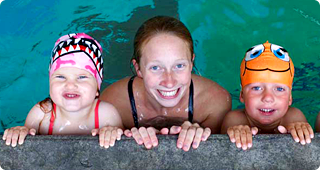 Katie Oakley
"Hi I'm Katie Oakley, aka Miss Katie, I have been a swim instructor since 2006 at various pools and have enjoyed teaching at Angelfish since February of 2009. I love teaching at Angelfish because the people and environment add up to great success and a very enjoyable experience for all. As for my teaching approach I like to "meet the child where they are" and work from there. Building trust with each swimmer so that they may learn in a safe, fun and supportive way. Watching kids confidence bloom in and out of the pool is a blessing to be part of.
I have recently graduated from the UW with a Bachelors in Ecology and Conservation. I am using my degree to start a Recreational Tree Climbing Company, Tree Time LLC.
In my off time I travel the world, staying close to the equator of course."
---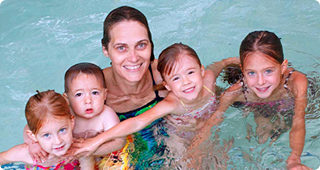 Miss Connie
Miss Connie started Angelfish Swimming in June of 2002 and has been teaching lessons year round ever since. Her passion for teaching children comes through as each swimmer develops their skills into a confident and safe swimmer. Connie is committed to providing the best lessons in town in an environment that is comfortable and peaceful.